Post by XODES on Feb 22, 2021 10:50:04 GMT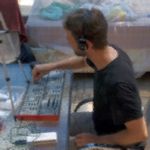 XODES
,
You stick to your principles and that is admirable! However it might be a hard sell to a crowd that mainly came to AE Modular because of the relatively low price compared to Eurorack. If you browse through
forum.aemodular.com/thread/7/share-ae-modular-story
then you will read this one common theme .. "I wanted to get into modular, but can't afford the prices of Eurorack, then I found AE Modular ...". Maybe now after 3 years there are a few people here that have a bit more money to spend and would happily pay a higher price to support your work and principles, but the majority will likely baulk at paying over $25 for a 1/3 logic module.
One way to find out, what "the market" will and can bear is to start a
Kickstarter campaign
. After all, this is how AE Modular came into existence! You could set the prices to a level that you feel comfortable with even if those would be higher than usual AE modules. You could gauge very quickly how many people would be willing to support you and you could grow the business from there. Or you will get a definitive answer that you're in the wrong market, or in this market at the wrong time. AE Modular is still young and things may change over the next few years.
I would be very happy to help you promote the kickstarter on all channels where AE modular is discussed and you can definitely count me in as a paying supporter!
Some people see crowdfunding campaigns as a gamble, which is understandable due to how things happened in the beginning of Kickstarter and the likes. Over the past years, they straightened the rules to submit technology related products though, and you now have to prove you have a working prototype (almost) ready for production, which is a good thing so that they could filter unrealistic, science-fiction type of projects.
It looks like they also increased their fees, which at some point someone has to pay, and could somewhat have an impact on the final amount of the pledges.
What most people do not realize is the fact that this might be a bigger gamble from the creator point of view : one can invest a lot of time and money on a product development and campaign, to only see it fail.

I do have a couple projects for which a crowdfunding campaign would make sense, as the final price would fit the market, and the only goal would be to get funds to launch production.

This case looks different, and a crowdfunding campaign wouldn't make any sense to me :
- First to be effective, it would require me to develop way more products beforehand so that people would possibly gain interest and feel they have choices, and not make it look like a one-off thing, but more a mid/long term one.
- Then these products should be priced lower than what can be achieved while producing locally, and it looks clear to me that I don't need to spend any time on thinking about an hypothetical crowdfunding campaign to understand most people are not willing to pay for my possible overpriced products.
I have mixed feelings about licensing these, as an alternative, as I don't quite want my name/brand to be associated with products manufactured in Asia (again, only based on my very personal visions/choices, anybody is free not to share these).

I guess if I stick to this 1/3 format, I might limit it to a limited number of simple DIY only products instead when I find both time and interest/motivation in doing these, which might not happen before a couple of weeks now as I'll be starting back working on an external project while supervising production for a couple other things.

Builders would surely realize then that if they take into account the time they take to source components, shipping charges, and time to build a single unit by hand, they might only save a couple Euros.
It looks it would be easier to go with more complex, full sized modules, for which users could somewhat understand a justified, reasonable price increase.

Time always have a value, even when doing things by/for yourself.